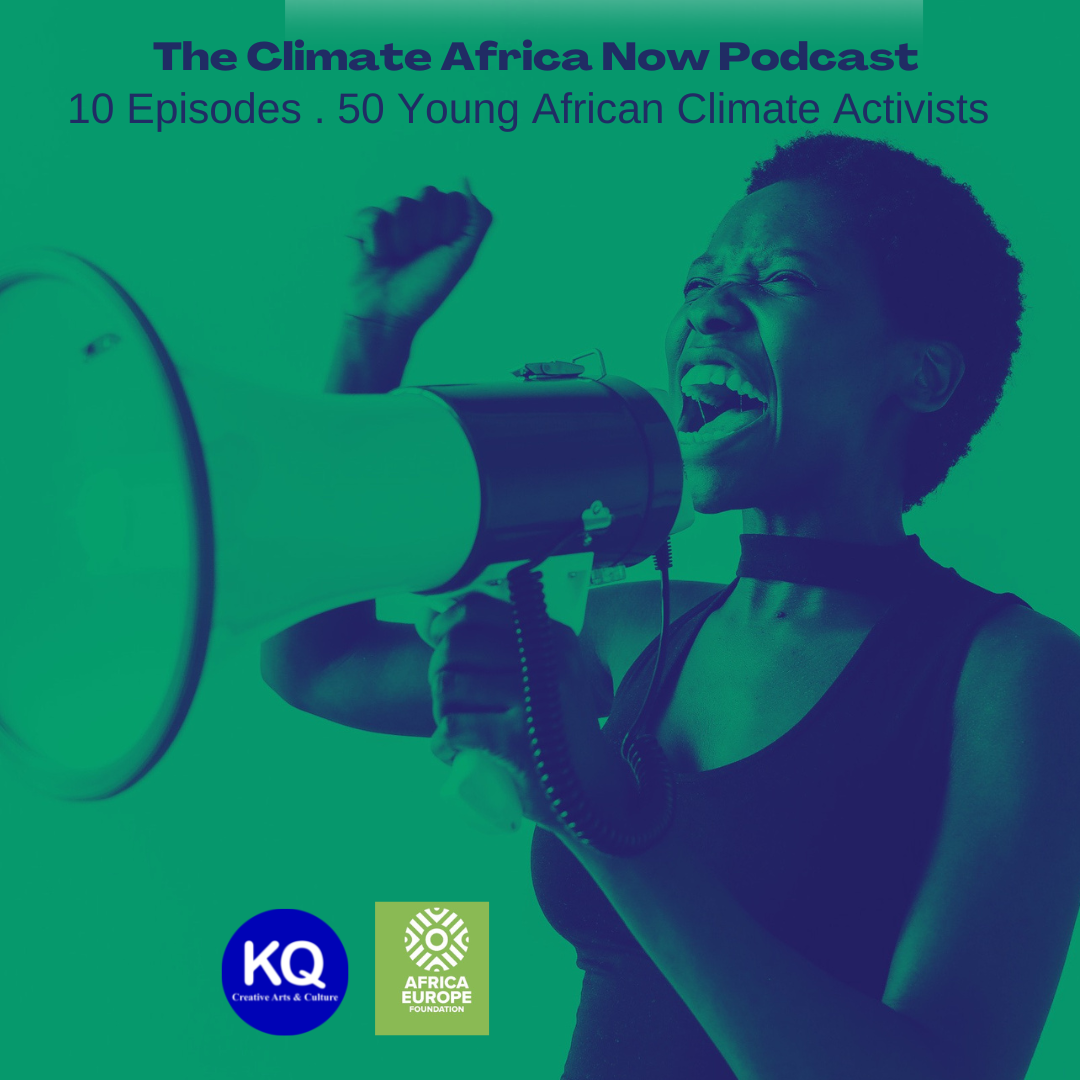 African activists are frequently excluded from speaking on international platforms about global issues such as climate change, despite Africa being disproportionately affected. For instance, a common case is the erasure of Ugandan activist Vanessa Nakate at the COP26 UN climate summit another classic example of how western media portrays 'white savior' solutions to the problem, reinforcing the need for real global South involvement.
Climate Africa Now Podcast will be a weekly audio-visual podcast series highlighting, and engaging young climate advocates, influencers, and policymakers in empowering conversations that connect all aspects of the climate emergency in Africa. The podcast seeks to explore in dialogue issues around – the individual and the systemic, the scary and the exciting – to deepen communities' understanding of the most critical issue of our time as told by African Climate Champions and Activists.
We will invite authoritative voices from more diverse sectors of the-African climate community: storytellers, CEOs, leaders of environmental justice groups, and sustainable food producers, to name a few.
We will use this podcast to ignite, provoke, challenge, advocate, champion, and demand policymakers, and leaders to listen to the scientists and ACT NOW for Climate Change.
Together with Africa Europe Foundation — Our overreaching goal is to ensure the conversation around climate change in Africa remains diverse, robust, and at the forefront of our civic dialogue. We want to amplify the voices of African activists for Climate Change adding our voices to the many globally and stand to be heard.
We will go beyond simply raising awareness to catalyzing action. We will use this podcast to expose the web of interrelated issues that impact every aspect of our lives. And we will use this podcast to set the stage for one-time adversaries to develop empathy and perhaps become partners who develop solutions that inspire us all in this Climate Change Movement globally.