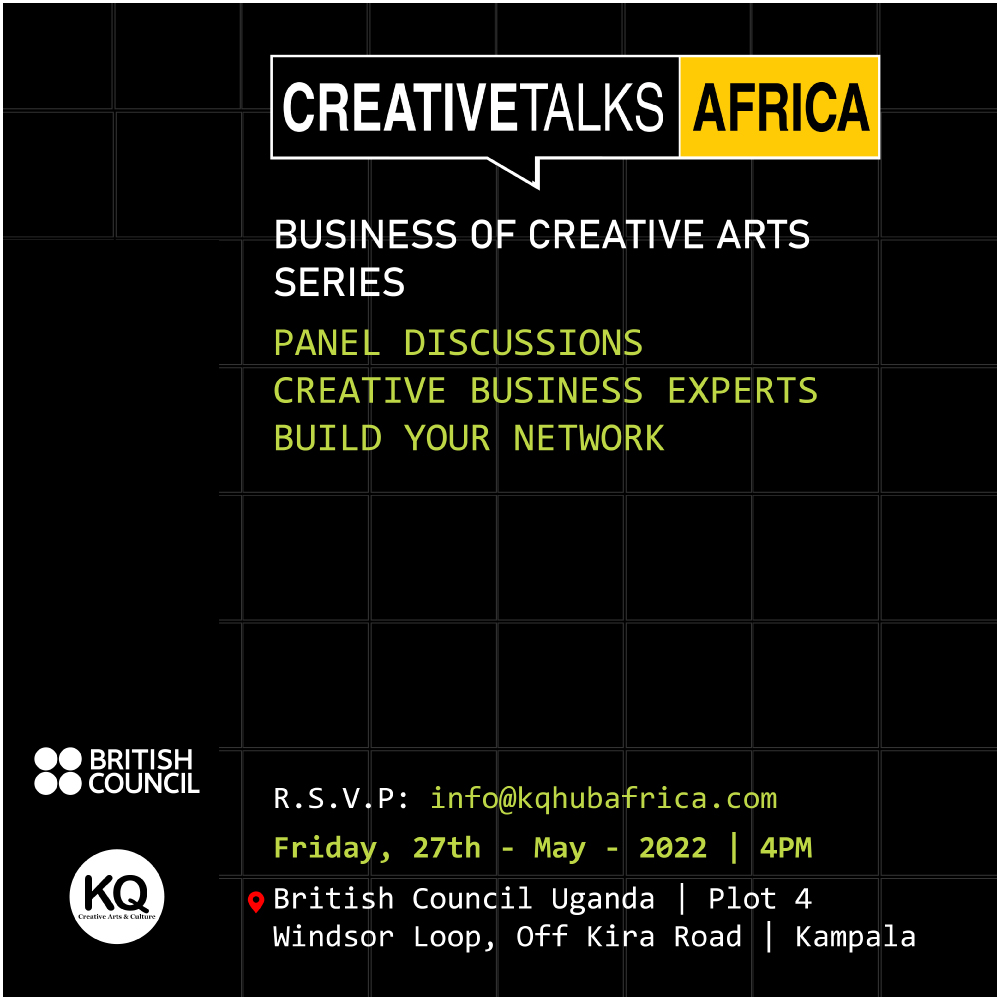 KQ Hub Africa in partnership with British Council presents The Business of Creative Arts Talk series. This series seeks to explore the intersection between Creative Arts and Business. Offering artists, arts organizations, cultural leaders, curators, collectors, and creatives– among others the rare opportunity to acquire the knowledge & tools needed to run a thriving sustainable creative arts business in the current marketplace.
This series will focus on the much-needed knowledge on what foundations to put in place to get your creative arts business started; how to set up and grow your creative arts business; sources of funding and tips for organizing business finances; what angels and other investors will look for; where to find support; and the psychology of creative business success.
We will use the CREATIVE TALKS AFRICA platform to produce illustrious panel dialogues featuring successful creative arts businesses of all sizes and wisdom from famous business people in the creative arts sector ranging from artists, gallerists, collectors, art advisors, curators, promoters, festival managers, choreographers, journalists, marketers, lawyers among others.
These series are produced in an exclusive partnership with the Performing Artist Linda Nabasa as Lead Producer.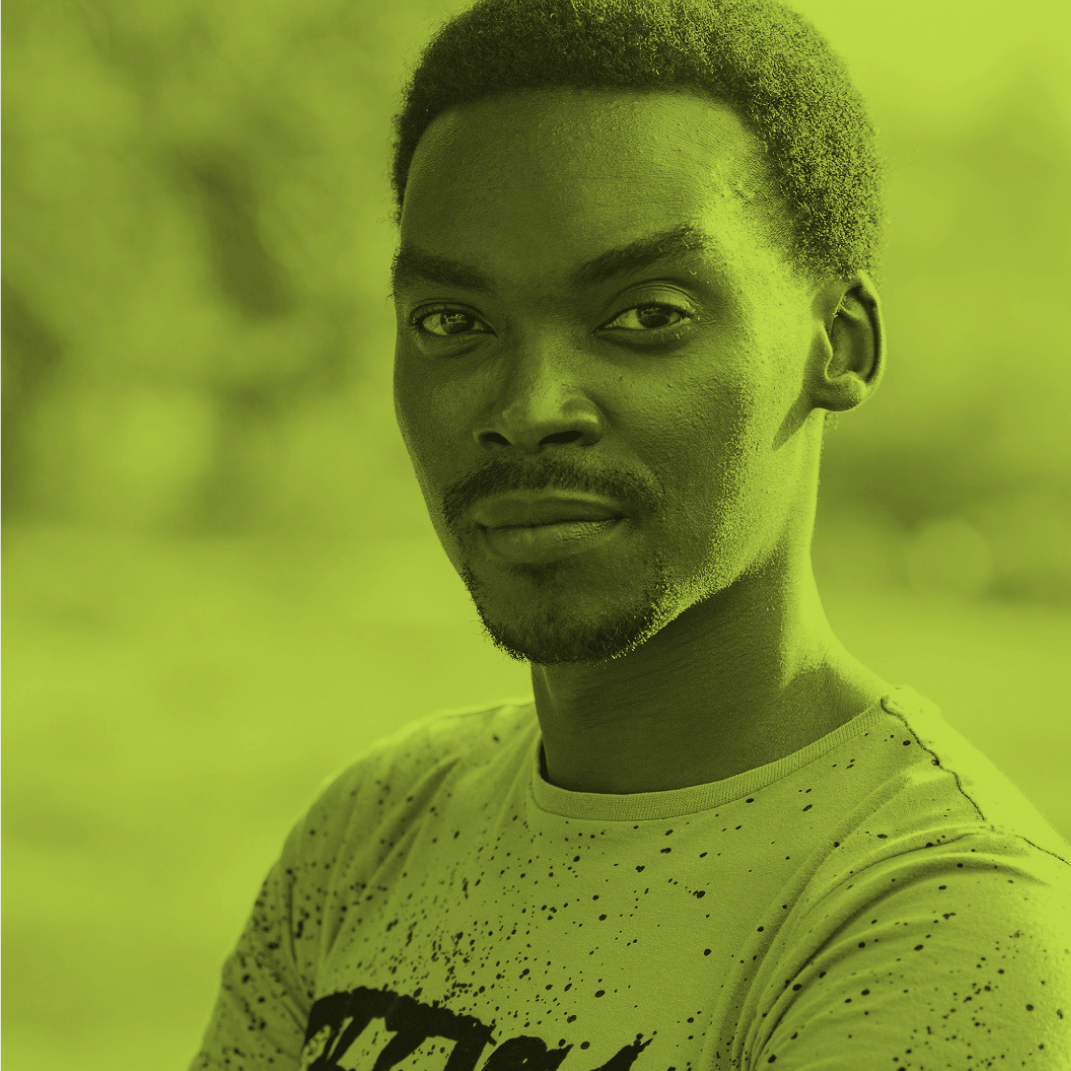 Raymond Malinga, from Uganda, is the CEO of the Creatures Company Ltd, an animation studio based in Kampala. He graduated with a Bachelor's Degree in Animation and Visual Effects in 2014 from Multimedia University Cyberjaya, Malaysia. He directed and produced the multi-award-winning animated film A Kalabanda Ate My Homework. Creatures is focused on developing original content in the form of short films, TV shows and feature films that showcase the African spirit in new and fantastic ways. Raymond is currently directing a short film for Disney+ Kizazi Moto Anthology.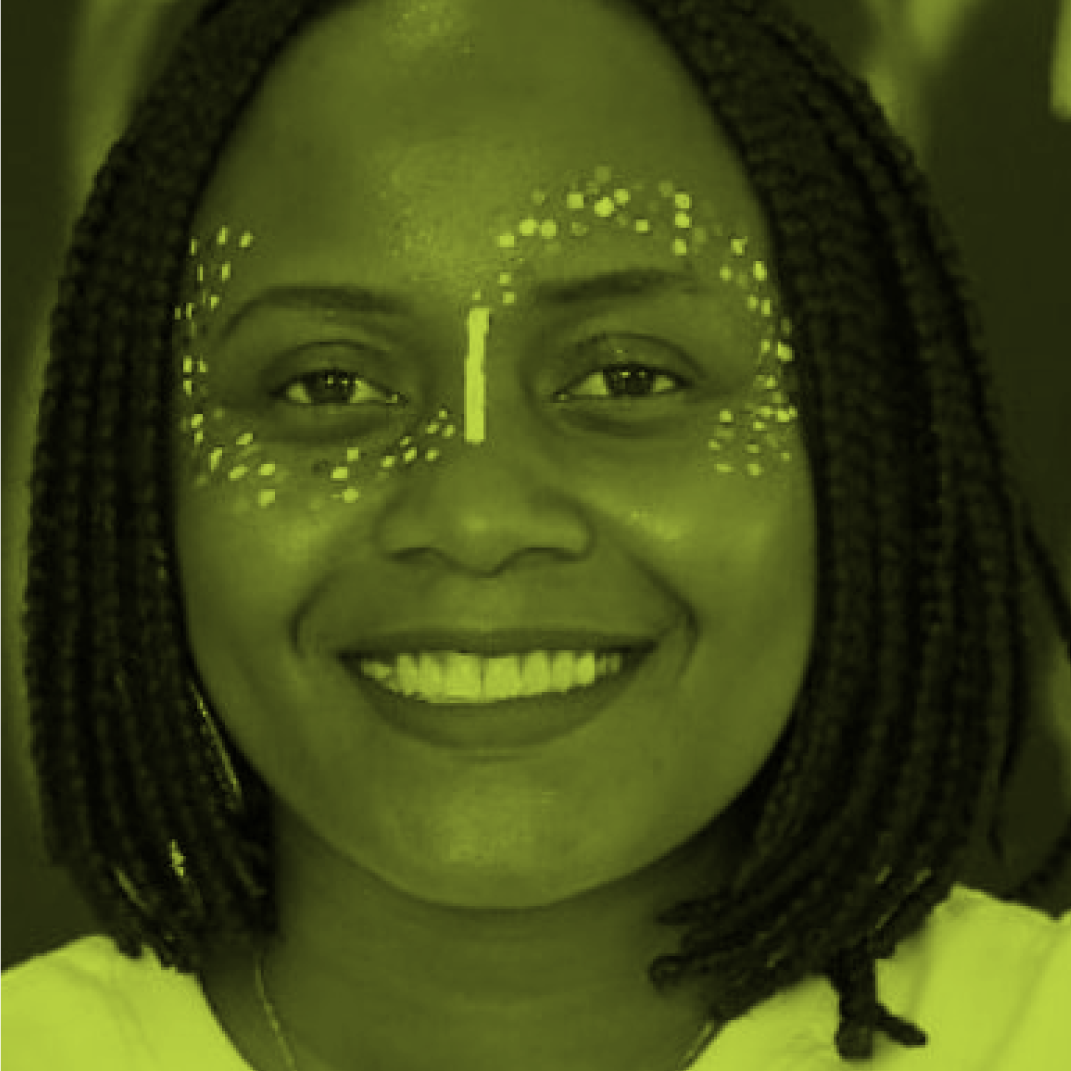 Isabella Mwebaza Alice aka Bella Art UG is a painter based in Kampala Uganda. She has a first class degree in accounting and is the CEO of paint and sip Uganda. Paint and Sip events offer a unique, memorable experience combining professionally-led painting gatherings with a high-energy environment of fun, socialising, and creating art masterpieces.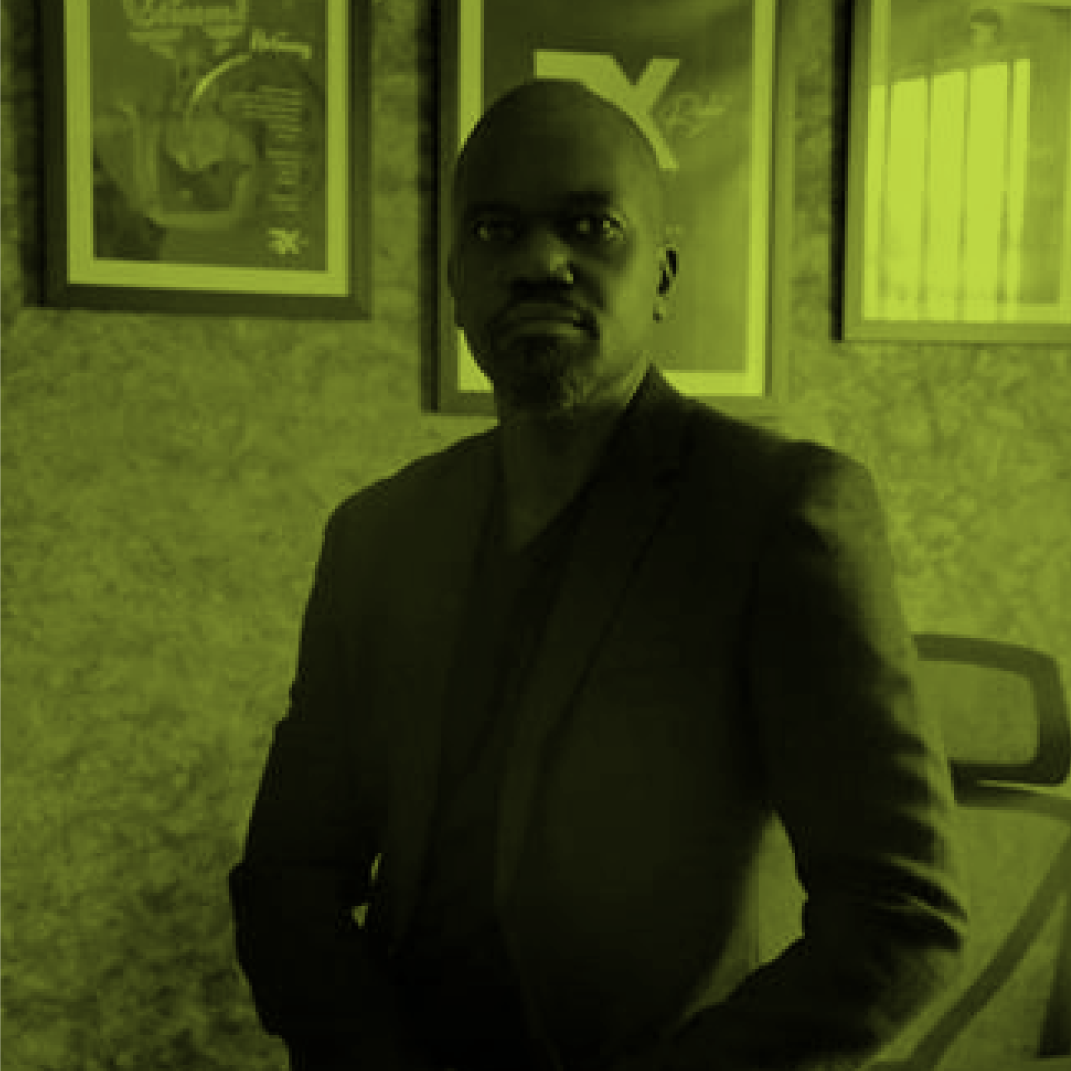 James Onen, 46, also known as "Fatboy" is a long-serving radio personality and chief executive officer of a newly launched online radio station known as RX RADIO. He is also the host of The Fatboy Show on RX Radio which airs on weekdays from Monday to Friday. He has courted some controversy over the years for his socially unconventional views towards religion and marriage. He won the 2020 Afrimma Award Winner for Best Media Personality in Africa.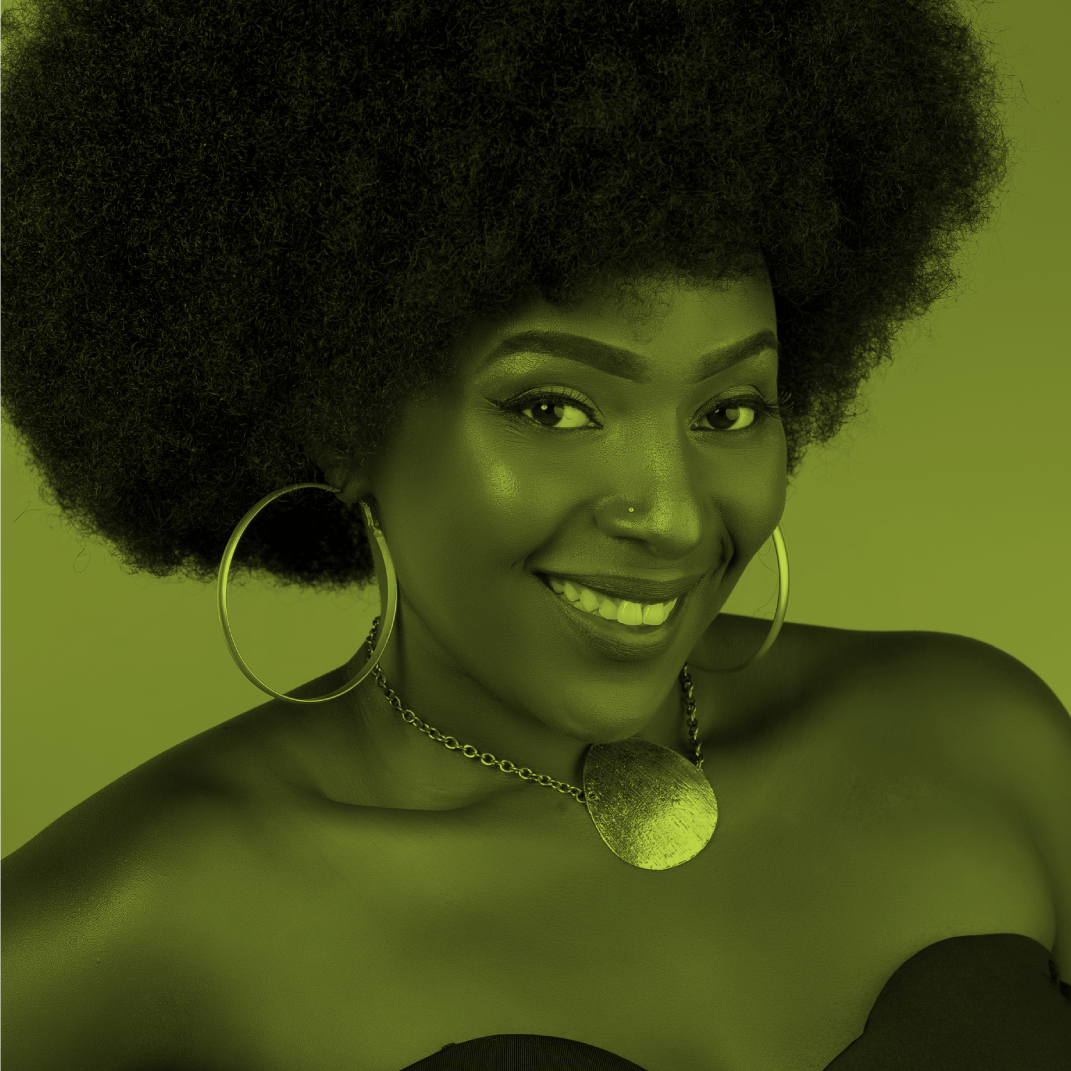 Linda Nabasa, is a performing artist in Kampala Uganda. A playwright, actress and theatre producer. She co-founded Afroman Spice, a women's theatre group and Blac Anthem theatre, an artistic initiative for early years theatre. She is the head script writer at Wiz arts foundation where she has written more than 60 radio / audio episodes. As a performer, she has performed in Croatia, Germany, South Africa, Harare, Angola, Zimbabwe, Botswana, Rwanda, Uganda and Tanzania.